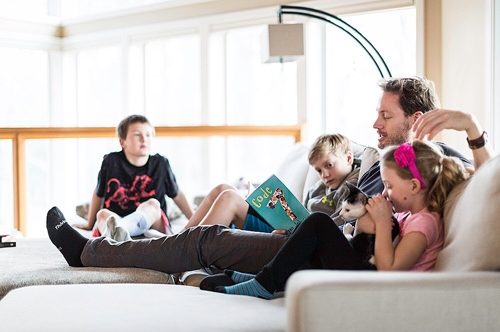 Photo Credit: Chris Strong
Bryan R. Johnson
No matter where Bryan Johnson is—in the car, at the dinner table, or around the campfire—he loves inventing stories for his children on demand. Bryan is also a real-life adventurer. If he's not flying airplanes, he's exploring the ruins of ancient Rome or climbing the peaks of Mount Kilimanjaro. Bryan also loves fist bumps over handshakes, pizza without the crust, and colorful shoes.
Learn more about the author and the making of the book Code 7.
For the Media
Interested in featuring Bryan in an interview, program, or article? Please read the reviews and FAQ, download high-resolution images, and contact us.