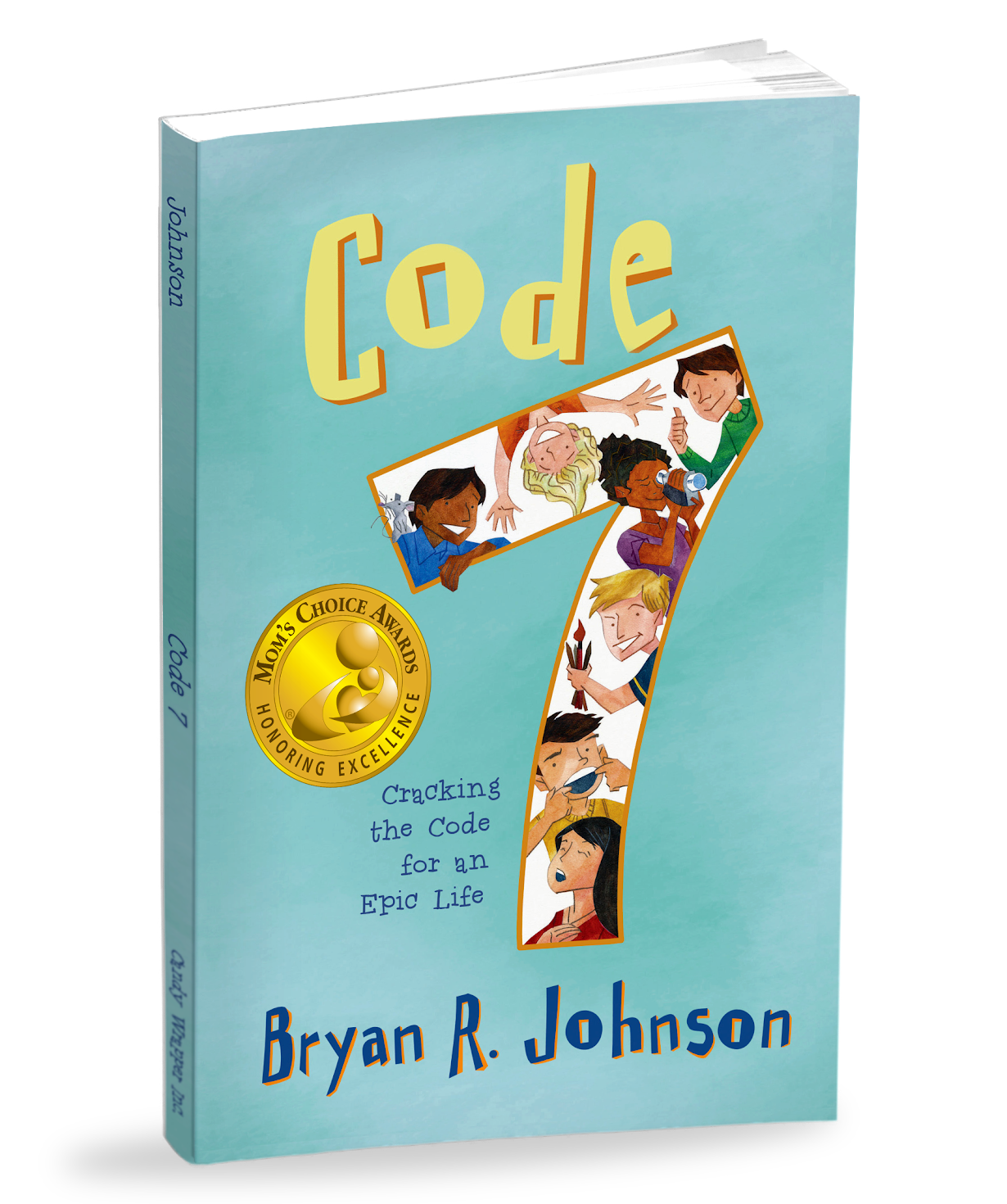 Code 7: Cracking the Code for an Epic Life
By Bryan R. Johnson
ISBN: 978-1940556000
Life at Flint Hill Elementary School may seem normal, but seven friends soon find themselves on a path to crack the code for an epic life. Whether they're chasing their dreams on stage, searching for an elusive monster fish, or running a makeshift business out of a tree house, can these heroes find a way to work together to change their community?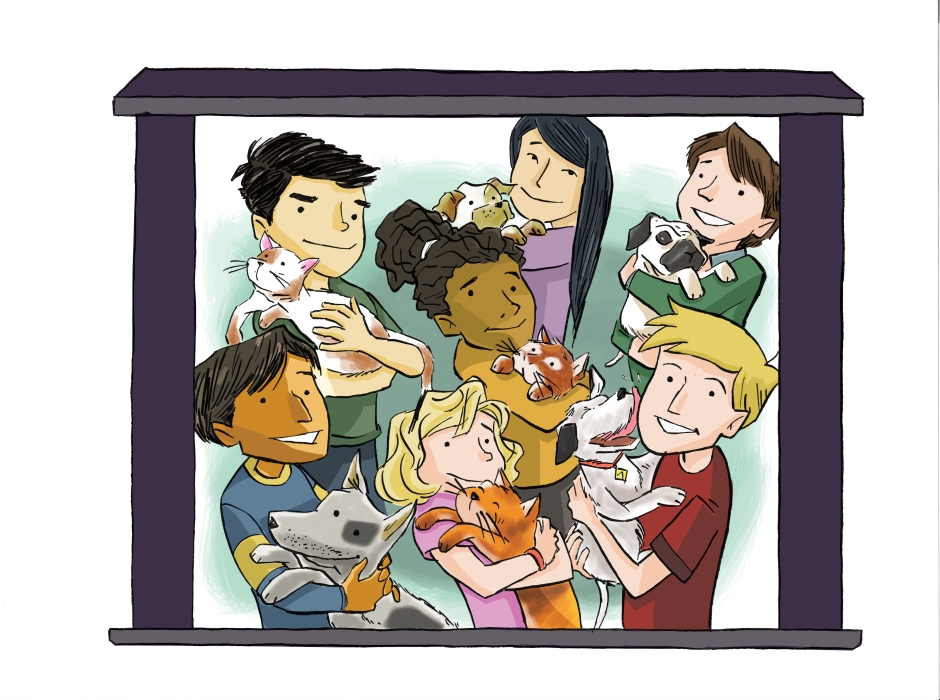 Seven Children. Seven Stories. For Your Classroom.
Looking for core curriculum-aligned activities for your students? Download discussion questions and follow-up activities that correspond with each short story in the book. From language arts to science, the Code 7 Discussion Guide has a variety of educational and fun activities for your classroom.
Reviews
This slim volume offers short stories about the lives of seven students at Flint Elementary School. Jefferson, Sebastian, Genevieve, Talmage, Samantha, Alec, and Kaitlyn each experience unique problems, both in and out of the classroom, that offer valuable lessons. Genevieve's egg-babysitting project goes awry, Talmage learns about effort through fishing, and Jefferson "paints what he sees" on a mural that celebrates the school's 50th birthday. Every chapter offers a complete vignette from each fifth grader's point of view, and a satisfying conclusion. The last chapter brings all six characters together for one final tale. Readers will enjoy these stories involving a diverse group of likeable children who find themselves in funny (and most likely, familiar) situations. Educators and parents will appreciate the life lessons of caring, having a strong work ethic, and embracing teamwork that are so important during a child's formative years. A supplemental website provides a downloadable discussion guide and activity book that can be used to further enhance character education curricula. VERDICT Even if the book is purchased as a stand-alone title without using the website, it will be a suitable addition to any school library that is looking for short but fast-paced stories that reinforce pro-social behavior.
Together, the various friends at Flint Hill have qualities that will help anyone, young or old, 'crack the code to an epic life,' as the book puts it. Johnson is a purposeful storyteller, and each of his seven tales embodies a different, important characteristic that a successful person should have.
Code 7 is a staple for every school library and a valuable resource for educators who wish to grow motivated and socially responsible citizens in the classroom. Fun, vivid, and easy to read, this book is about understanding your passions, choosing a project that inspires you, and applying that to those who might need a helping hand. How can one possibly go wrong with that?
Code 7 engages kids through entertaining stories that reveal important insights about character, integrity, and social responsibility. This book is an inspiration to children who wish to pursue their passions and bring original ideas into the world.
It's never too early to inspire the next generation, and Code 7 provides an early road-map for children to pursue their dreams in any field, from creativity to commerce. The book instills a mindset of social responsibility at a young age and engrain values of ingenuity, perseverance, and entrepreneurship.
"

What I loved- the stories brought up good conversations about the choices we make, and how our choices affect us, others, and the world. What my kids loved- the kids and their problems were relatable. They also liked discussing how they would or do handle similar situations. A great book, an important mission, a challenge worth taking.

Curiosity Encouraged
"

This is a great book that will bring you into the lives of seven very amazing characters. What I loved was that the book really has a number of stories within it and each story is one that leaves you with a message that you will not forget. Come of the messages that are touched upon talk about issues of believing in yourself, having a strong character, helping others, caring for something larger than yourself, persistence, courage and creativity. All of these stories were ones that my daughter loved reading and made the book enjoyable and a quick read too. The book is inspirational and really allows the reader to assess where they are in their own life. Filled with funny and important moments, this is a book you want to read!

Dad of Divas
"

My three kids liked Code 7. As a parent, finding something that they enjoy reading is my first priority. If they can glean a positive message from it, all the better.

Geek Dad
"

As a parent I love having resources such as this available for kids. I don't think that in today's world these lessons can be over stressed. I don't want to give the code away, but living by this code absolutely would lead to an epic life.

Be Your Best Mom
"

Our daughter, who is 8, had to prepare a 'personality bag' consisting of 5 things to talk about herself to her classmates on her second day of school. Code 7 was one of the things she took with her.

Viviana López Green, Parent
"

Just want to say that my kids (10 and 8, girl and boy) read this and LOVED it. The 10 year-old even told me it was her favorite book of all time. When I questioned her with shock and asked her, 'More than Harry Potter?' She said, 'Same.' She has literally read hundreds of books.

Julie Mudrick, Parent
Sign up for Code 7 Updates